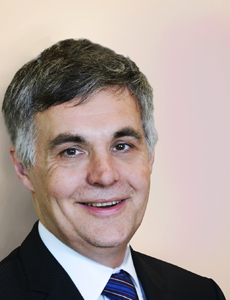 Stephen Rue, CEO
'Connecting Australia.' With such a colossal goal, NBN Co was established in 2009 to design, build and operate Australia's wholesale broadband access network. The Australian government-owned corporation is ambitiously driven to connect Australia, bridge the digital divide, and ensure access to fast broadband to all Australians. The digital landscape was less developed back when a national broadband network was first proposed in the continent in 2006; the iPhone had not been released, Facebook and Twitter were newly launched, and Netflix mailed DVDs to its subscribers through the post in Australia. However, NBN resolved to guarantee all Australians access to the fast broadband network at affordable prices. For the purpose, the company, structured as a wholesale open-access broadband network, provides wholesale broadband to Retail Service Providers (RSPs) on a non-discriminatory basis which is then sold as plans to end users.
NBN offers services on its local access network on similar terms to retail phone and internet providers, catering to end-user needs. The corporation intends to level the playing field in Australian telecommunications stimulating authentic competition within the industry and boosting choice for consumers. NBN's mission is to encourage productivity and help drive economic and social benefits for Australians, with the high-speed broadband network.
NBN Technology and Workforce
NBN is responsible for the technology connecting users' premises to the nbn broadband access network. The corporation has a unique mix of technologies called the Multi-Technology Mix (MTM) to roll out Australia's national broadband network. This technology mix includes nbn fixed line connections that utilize a physical line running to the premises—nbn Fibre to the Premises (FTTP), nbn Fibre to the Building (FTTB), nbn Hybrid Fibre Coaxial (HFC), nbn Fibre to the Curb (FTTC), and nbn Fibre to the Node (FTTN). MTM also includes nbn fixed wireless and Sky Muster satellite technologies. Leveraging these technologies and its expert workforce, NBN holds responsibility for information about the nbn broadband access network rollout including building the nbn broadband access network, faults, maintenance and outages in the nbn broadband access network, and wholesale speeds delivered to the users' premises via their provider (depending on the technology).
In terms of workforce, NBN has more than 30,000 workers in the field working to roll out the nbn access network. The corporation is committed to the continuous development of a highly capable workforce to ensure the network quality is as per Australian people's expectations.
Industry-wide satisfaction is improving, but we know we have more to do and will continue to assess our performance to help RSPs deliver better experiences
For instance, the nbn Network Simulation Labs—part of a nationwide training initiative— provides advanced simulated live network training facilities for in-field telecommunications workers. Such hands-on training is designed to increase speed to mastery for individual workers and help ensure current, and future telecommunications workers learn and enhance the skills and competency needed to improve the quality of the nbn access network rollout continually. The benefit of these labs is that they can program problems and challenges for workers to deal with before they get out in the field, which starts building their expertise from day one. NBN is training its workforce to develop crucial insights about the way people use the nbn access network. This enables workers to connect to more homes and resolve issues rather than attend to nonexistent problems.
Increasing Connectivity, Increasing Benefits
Passionate about the present and optimistic about the future, the nbn network is delivering the technology and infrastructure for all Australians to fulfil their dreams and discover new possibilities in a connected world. The nbn broadband access network is one of the largest and most advanced technology projects in Australian history. According to the NBN third quarter results, the corporation made more than 700,000 additional premises ready to connect and activated almost 400,000 premises during the three months to 31 March 2019. This takes their total customer base to almost 5.1 million premises. NBN is building the infrastructure to be used by phone and internet providers to connect end users and to support the future economic and social growth. The corporation also allows new project developments and plans to connect to the nbn broadband access network.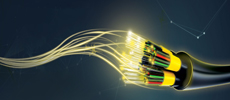 "We see ourselves as part of a changing world and are positive about the way that the latest technology can revolutionize the way we all live, work and interact," expresses Stephen Rue, CEO, NBN Co. In the past year, NBN has made significant customer experience improvements for homes and businesses. They have introduced new wholesale pricing options and further optimized the network. In addition, offering a transparent look at their performance, the corporation presents consumers with a monthly snapshot or report of the progress they are making. The report displays certain metrics that provide a clearer understanding of how NBN is taking action connecting and serving phone and internet providers, and the homes and businesses of end users.
For instance, the monthly progress report for April 2019 displays metrics such as—the number of homes and businesses ready-to-connect increased from 6.6 Mn in April 2018 to 9.2 Mn in April 2019.

Results of the Connecting Australia Report show clear and positive social and economic outcomes as a result of the nbn broadband access network. nbn-connected areas have higher rates of business growth and more digital jobs than those areas that are still to be constructed, according to the research. Connected regions also have greater participation of women in the workforce and enjoy a stronger regional economy. Further illustrating the beneficial outcomes delivered by NBN is Tailored Construction Group specializing in alterations, additions, and custom homes. The client wished to expand their business and attending to their every business need, the nbn access network helped them greatly achieve their goal to grow. Deploying NBN, the client has been able to embrace new technologies, including a web-based portal where every stage of each job is logged. The cloud-based software has improved communication, allowing clients to check-in from anywhere and provide feedback, and giving staff the ability to communicate in real time, increasing efficiency and productivity. NBN has also reduced the client's problem of double handling.

Preparing for the Network of the Future

"Here at NBN we are not only building Australia's broadband network for today but also preparing for the network of the future," says Rue. NBN is building future proof systems that will enhance users' experience on the nbn broadband access network for years to come through measures such as their Tech Lab. This lab will utilize information from a series of surveys completed by end users about their experiences and leverage technologies such as big data, machine learning, and existing capability to improve end-user experience of the nbn access network. This will also enable them to pre-empt and solve problems sooner. NBN is also determined to understand the reasons why performance does not always match expectations and are committed to doing whatever it takes to improve the end-user experience.

"Here at NBN we are not only building Australia's broadband network for today but also preparing for the network of the future"

Having embarked on the mission to help every Australian get better connected amongst themselves and with the world, NBN has braved less developed digital world poles apart from today's tech-savvy global environment. And, more than a decade of their experience in the internet services landscape, has brought them success and awareness to continue. Ready for the days ahead, NBN intelligently acknowledges that faults are an inevitable part of any technology network. They are hence dedicating themselves towards minimizing the disruption as key to progress. "We expect to see significant improvements as a result of early detection and quick resolution. Industry-wide satisfaction is improving, but we know we have more to do and will continue to assess our performance to help RSPs deliver better experiences," concludes Rue.