What the shifting landscape of the cloud means for enterprise IT
By Paul Gampe, CTO, PCCW Global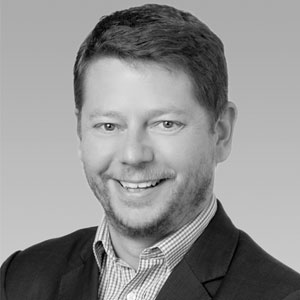 Paul Gampe, CTO, PCCW Global
The introduction of cloud-based solutions no doubt revolutionised our IT departments across the globe; moving from legacy IT infrastructure, particularly on-premises technology, to the cost-cutting, space-saving, flexible cloud. In essence, the cloud is hailed by many as the ultimate answer to an increasingly online world, where users demand the smoothest experiences, and an agile approach is key to keeping everyone happy.
The convenience and pay-as-you-go pricing that the cloud allows has ignited a fast-growing interest in cloud-based hosting, particularly from businesses with varied hosting needs. Stats indicate that around 20% of enterprise workloads have already gone to the cloud, but the changing shape of cloud usage means that we should approach employing the remaining 80% with a little more knowledge and planning.
Once simply a space for testing and development, early adopters saw the potential of the cloud in hosting business critical applications, recognising the clear benefits – improved resiliency, wider bandwidth, lower investment costs and scalability, amongst others. However, as seasoned IT managers well know, innovative new approaches can bring challenges alongside them, and some may be finding their journey to managing cloud-based connectivity littered with frustrations, particularly when it comes to accessing disparate assets across multiple locations and hosts.
Where previously the relationship between internet-facing data centres (aka the private cloud) and premises were the focus of enterprise IT networks, the introduction of cloud-based solutions has broadened the potential connections to business-critical software, muddying the waters somewhat for traditional IT management. Furthermore, the agility of the cloud adds pressure to data centre connectivity, requiring said connections to match the flexibility and scalability of the cloud.
Another obstacle with the cloud's ease of adoption is the ability for business stakeholders to bypass IT governance and controls, and 'go rogue' – procuring cloud-based applications that don't necessarily meet business IT operating standards. There is opportunity for lack of due diligence in this situation, potentially putting your enterprise, and its data, at risk. However, shutting down the adoption of cloud-based services is not the answer; instead, business leaders should enable staff to follow company cloud strategy. If you don't have an existing cloud strategy, then maybe now is the time to think about one, or perhaps refine your current blueprint.

One of the most prominent elements of any business cloud strategy should be the consideration of the hybrid cloud. The hybrid cloud is defined as the movement of workloads between both public and private clouds, while maintaining a consistent framework between both spaces. It's not always possible, or indeed easy, to move all applications to the public cloud – various hindrances like security issues, legacy technology constraints and legal regulations can severely complicate the possibility. This is exactly why the hybrid cloud is so useful, providing a robust solution with its merged capabilities.

Of course, the landscape of the cloud is still shifting, and that needs to be taken into account when devising or revising any business cloud strategy, too. One clear change in the usage of the cloud is that we're increasingly seeing mission critical apps deployed or migrated to the cloud, meaning that performance needs to be at its finest. As we all know, the public internet is not particularly noted for its reliability, so ideally a private, direct connection should always be established, providing improved bandwidth and security.

Connectivity requirements are also something to review – different sites have completely different needs, and they can also vary from business to business, and industry to industry. For example, a corporate HQ will likely require stronger connectivity than a small local branch of a business, and the individual traffic from each location may also vary in its sensitivity, allowing for non-sensitive and non-critical traffic over the public internet, with more sensitive or critical traffic requiring a resilient private network or dedicated connection. Connectivity can be further complicated by the fact that you're likely to have traffic going to SaaS providers who are not hosted in your chosen public cloud, and these could be services that are sensitive to latency, such as video conferencing platforms. These needs should always be factored in to your cloud strategy, allowing for managed connections.

Finally, the changing landscape of cloud connectivity has meant a fiercely competitive market between cloud providers, which only looks set to continue. Companies are regularly utilising multiple clouds, both public and private, recognising that differing advantages can be gleaned from distinct providers. For a quick field guide, Google Cloud is a strong support point for AI, AWS handles generalised global workloads well, and Azure is suitable for those well-versed in Microsoft. As new competitors emerge, market space will be divided further, offering a wealth of choice for all IT needs.

Overall, the bumps in the road to achieving a truly dynamic, public and private cloud-based software solution can be overcome with forward planning and solid understanding. Arming yourself with insight into both your existing IT systems, and your desired outcome, will steer you in the right direction. Just remember that the landscape of the cloud is always evolving, and your approach should be, too.