Unleashing the Power of Information Technology
By Harry Au, VP of IT Operation, Galaxy Entertainment Group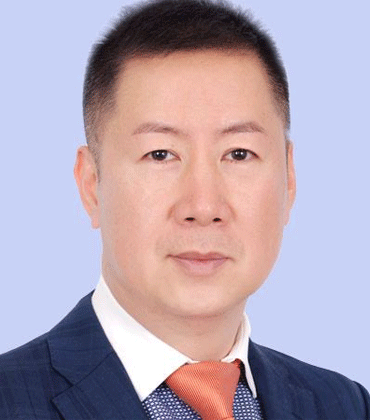 Harry Au, VP of IT Operation, Galaxy Entertainment Group
The value of IT comes with its technology power to drive changes that continuously add value to the business it supports. The quality and effectiveness of IT management significantly affect the organization's ability to win in the market space with its abilityto reduce operational cost and risk whilst increasing customer experience and shortening cycle time to induce unique service against the competitions. When we apply this logic to different industries like gaming or casino floor, the rising popularity of electronic games (EG) demands the joint leadership of business and IT leads to quickly spot the opportunity, and deploy the EG solution into production with controlled risk. In fact, in hospitality and retail business lines, the transformation from purely offline to O2O (online-to-offline) mix depends heavily on IT capability to build up the organization's online infrastructure, fast enough before it is too late. Finally, the last but not least factor is to particularly ensure cyber security, while we continue to introduce new technologies and new touch points to our end customers. Galaxy Entertainment Group has demonstrated great success in deploying robustand secured technologies solutions in Gaming, Hospitality and Retail business lines as one of the top players in the markets.

Leveraging Technology
There are a few characteristics nowadays how people use technology does matter, the rising trends of people adopting the mobile technology against the online services in their day-to-day life has become a critical factor for business owners. You may not see too many hotels provide in-house computer these days but you have to have a robust high speed WIFI network for your guests when they check-in to your hotel. Customers can use their smart phone to find the restaurants or shopping malls by using an online map of your property triggered by a QR code posted somewhere in their way. Customer can indeed reserve a table online when they are still busy shopping, and then pay at a single click on their personal phone. Are these what we are doing ourselves? What does this means to a business or IT owners when they need to provide a business solution to these customers?
IT Transforming the Businesses
Business owners have to realize the relevance and importance of Information Technology against the business objectives. IT leadership has to be strong in the board when business decision require an IT opinion ideally in a proactive way when business innovates itself in order to achieve the growth. The existence of the IT steering board seems to be an easy thing to do, however, not all the organization takes it seriously. Resultantly, the IT leaders fail to sell or market their IT capabilities to the organization. Equipping the IT organization with selling and marketing skills seems luxury but it really helps in lot of situations to ensure that the business are interested in getting involved in IT when making business decisions. Other key elements to drive innovation/ growth in diverse sectors are agility and simplicity of the IT infrastructure that affect the cycle time and cost to implement changes. Most organizations allow the continuous building up of system functions and features by adopting different applications in different business lines in which the complexity may build up along way without a strong architecture design of the infrastructure. The cost will be high to maintain the complexity as well as it will be a strong barrier to innovation as the cycle time to add new capability that will be longer too.
Embracing Technology to Leap Ahead
Building, developing and growing a high performance IT team is always one of the integral facts, other key being anticipating the technology trends and the ability to quickly adopt business with competitive ROIs. A highly effective organization should be capable to make best decision with their knowledge on business operation as well by choosing what best fit IT solutions for the business. Along with the technology innovation in past 20 or 30 years, the role of CIO has also been changing from data or information provider or administrator to a more tactical or strategic role today to enable business with the right technology solutions.