Industry 4.0: The Way Forward for Businesses
By Petr Sebesta, Head of Information Technology, Home Credit Philippines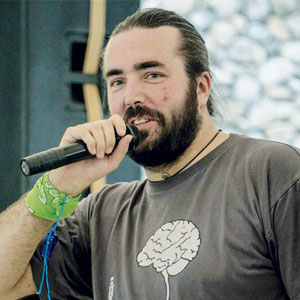 Petr Sebesta, Head of Information Technology, Home Credit Philippines
Companies ahead of the curve are the ones quick to harness technology to serve the needs of the market. With Filipino mobile phone users forecasted to hit 90 million by 2021—almost 70 percent of the population—digitization is a vital aspect of businesses' growth in the next decades. Getting a ride, ordering a pizza, doing groceries and even finding a date can be done through a smartphone. Apps that provide such services are a dime a dozen, but the ones that reign supreme are the fastest, most accessible ones.
Industry 4.0 defines the current business trend towards digitization. It's named after the fourth stage of the industrial revolution, first propelled by steam and mechanization, followed by electricity and mass production, and then by computers and automation. The fourth stage is enabled by artificial intelligence (AI), machine learning, and
cloud computing
among other technologies.
Speeding up transactions, 4.0 style
The marriage of cyber systems with physical systems is the main feature of 4.0, a model which our tech-driven financing company, Home Credit, is pursuing in the Philippines. Five years ago, our instalment loan services were accessible only through point of sale (POS) booths located in partner stores. Assisted by sales agents, customers would fill out over 100 fields of data, and would wait half an hour as their application was processed. At the time, compared to other players who'd take two to three days to process, an hour was record-setting. But even this turnaround time would lead some of our customers to discontinue their applications.
At first, the waiting time was equivalent to, say, the time you take to enjoy a large coffee. Then we introduced changes like fingerprint scanning, which cut down processing time to 10 minutes—just enough time for a small latte cup.
Since then, we've integrated electronic Know Your Customer (eKYC) technology into our process to make things faster and easier for clients. We've recently replaced thumbprint biometrics with facial recognition, which is much quicker. We removed factors that slowed things down, such as printing forms and receipts; all POS booths now run transactions without any paper involved.
Reality mining, or the collection and analysis of machine-sensed environmental data, is a huge factor in speeding up the verification process. People who use apps like Facebook or Waze provide a "mine" of information that's stored in the cloud.
Using AI to read through this collected chunk of large data to cross-reference with a customer's information, we're able to predict the pattern of behavior in repayment. We're able to use this technology because we're also committed to protecting consumer information, which is why we've invested heavily in encryption and on-premise solutions that keep customer data within Philippine territories.
Ultimately, it's for everyone's benefit to build a stable telecommunications infrastructure nationwide as companies and consumers shift into Industry 4.0
Today, clients go through a speedy60-second loan process— about the time it takes to gulp an espresso.
Cost benefits of mobile tech
With the launch of our mobile app, customers, just by being online, have an alternative to visiting Home Credit's 6,000 POS locations across the country.
We're making huge investments in streamlining operations into mobile app features. Clients are now able to complete verifications on their own, with the facial recognition snapshot done with a quick selfie. Another feature we're adding is SIP (session initiation protocol) trunking—traditionally used for landlines. Europe has been using SIP trunking for its mobile network for at least a decade, and we'll be the first company in the Philippines to promote for local telcos to implement the technology here. We'll use it to improve our customer service channels on mobile.
Five years ago, sales agents could only process one contract per day, but with tech we're developing to allow clients to easily connect with telesales, results could increase tenfold. Home Credit China has already taken a step further with telesales over video. Voice and chat engines running on AI tech could soon provide customer support, too, easing the load on our call centers by responding to simple inquiries.
As Home Credit Philippines' five million clients begin adopting a more mobile experience, we're enhancing our services with a seamless combination of people and tech. Home Credit China, after implementing some of the technologies mentioned, has effectively streamlined operations that significantly reduced overhead costs. Their client database has increased from 10 million to nearly 50 million, an increase attributed to customers going for the more accessible mobile channel. Cost benefits coupled with high potential for larger market shares make 4.0 tech the way forward for businesses to thrive.
Trends towards digital inclusion in Industry 4.0
With all services going full-on digital, 4.0 tech should be focusing how to reach out to the unconnected. Connectivity spaces in the Philippines are centered in urban areas, and building the required infrastructure in rural areas is still challenged by gaps in legislation.
Fortunately, the government is on the right path as its Build, Build, Build program includes investments in information and communications technology (ICT) infrastructure. Its view towards easing protectionist restriction in the telecommunications industry creates bright promise of improving connectivity reach and speed by including new players in the market. Industry 4.0 technologies are increasingly involving governments in enabling and facilitating digital transformation. Home Credit supports this progressive ICT trend by increasing the base of 4G and 5G users in the country, through the provision of gadget loans to unbanked customers who'd otherwise be unable to afford smartphones.
One huge benefit of digital inclusion in Industry 4.0 is how it'll allow rural communities to connect with possible buyers and resellers with ease, creating new economic possibilities with a few taps on a mobile phone. With improved connectivity, areas beyond the cities can access more services, such as credit and loans. The yet unconnected and unbanked are a potentially robust market for 4.0 companies like Home Credit—if we're able reach them through technology. The availability of financial services to commodity markets has direct correlation with economic growth. Ultimately, it's for everyone's benefit to build a stable telecommunications infrastructure nationwide as companies and consumers shift into Industry 4.0.