Identifying the Right Big Data Investments to Deliver Business Expectations
By Thierry Bedos, CTO, Hotels.com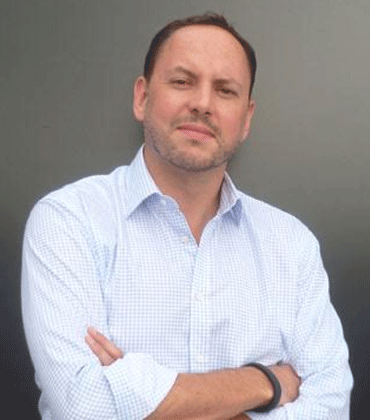 Thierry Bedos, CTO, Hotels.com
One of the most important success metrics for an online booking platform is to offer customers an excellentuser and booking experience that is independent from the devices they are using or where they are. Usability can be continuously improved based on analysisfromvarious sources including clickstreams, reviews, personal preferences of users, and hotel profiles.App developers are able to improve the user interface and the algorithms behind the booking procedure by understanding the customer journey beyond just one session. The in-depth knowledge gained allows us to provide consumers with a personalised user experience and custom-made recommendations.

"CIOs should start to integrate the analytics processes into everyday business once the platform has been established and first use cases have yielded results"

As an early adopter of advanced and predictive data analytics,we are sharing some of our findings to give CIOs suggestions on how to carry through Big Data projects. That's one thing to understand the principles of Big Data, but seeing industry projects running well could inspire others.
Choose the Right Platform
We all know that the right technology platform makes or breaks an IT project; the same can be applied toBig Data solutions. But how can we make the right choice? A technology decision should be based on a thorough assessment of business needs and deciding what could benefit from data analysis in the future. CIOs shouldn't focus purely on investment costs when choosing the technology. The evaluation should also include performance, reliability, usability, data security and –scalability, which is most important.
After weighingup all the pros and cons, Hotels.com chose Datastax Enterprise as its online data platform, which is based on the open-source Apache Cassandra NoSQL database. This allows Hotels.com to benefit from features such as built-in management services, extra security features, and external Hadoop integration that complements the features of a pure open-source solution. We also benefit from its support, maintenance and update services. That leaves us free to focus on data analysis and supportingour business.
Get the Bosses on Board
A Big Data project requiresboth investment and cross-company collaboration: silo thinking could be an obstacle to long-term success. A main goal for us, for example, was to break down the barriers between the online world of our booking platform and the offline world with our data warehouse solution at its heart. Thisrequired a massive change in entrenched processes.
Wefound that the best way to get backing from the bosses was to provethat we could achieve a quick return on investment (ROI).To demonstrate this we collected more than 150 business usecases that would be possible with the proposed platform. We then selected a subset of 10, which were suited toillustrating a proof of concept within a narrow time frame. Seeingour proposed platformdeliveringquick wins helpedto convince the board and served as a stepping stone to more challenging use cases.
Data Privacy Comes First
Customer trust is a precious commodity and respect for data privacy is the key to long-term success. Therefore CIOs should ensure that their Big Data strategy is carefully balanced with a commitment to protect customer data security.The use of anonymization is vital to protect every user's privacy, especially when analysing large quantities of aggregated data.
Make Data Analysis Business as Usual
Regarding cost, time and organisational restraints, project leaders should always keep sight of long-term development to build a reliable, efficient and future proof platform. Scalability is an important component in long-term planning to ensure that the technological platform is able to keep pace with the ever increasing flood of structured and unstructured data.
CIOs should start to integrate the analytics processes into everyday business once the platform has been established and first use cases have yielded results. Only when this has become business as usual should IT and data teams address new projects to advance the company's business even further.
More than Analytics
Big Data is closely linked to data analytics, but our Big Data platform goes far beyond that. One of the most important uses of data is to deliver a cross-device user experience for multiple screens and independent from where they are. On one hand we analyzeuser data in order to determine which devices are being used. On the other hand, we log data in order to be able to recognize the destinations each specific user has been searching on the company's booking platform and to ensure that customers are recognized on any device, so that they can pick up where they left off in their search for a hotel. This allows users to begin looking for accommodation, for example, on a tablet while travelling by train, before confirming the booking on a desktop at home without the need to start the booking journey again. This is only one example of how data platform is used to improve the booking experience and make it as personal as possible.