Enterprise Mobile Apps for Better Passenger Engagement
By Ted Suen, Head of IT, MTR Corporation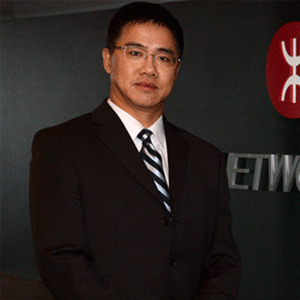 Ted Suen, Head of IT, MTR Corporation
Emerging technologies such as mobile technology and cloud technology, are evolving at an unprecedented rate which is totally out of our prediction and imagination. It is imperative for organisations to look into the benefits of employing emerging technologies for generating more business benefits or better customer engagement.
To provide better customer experiences, mobile app is definitely a perfect channel in today's world as mobile devices have become one of the most important parts of our life. Moreover, other emerging technologies could be fully integrated with mobile technology and this makes mobile devices more than just a mobile phone.
However, IT organisations should not rush to develop any mobile application without a clear enterprise mobile strategy roadmap. IT organisations should develop an enterprise mobile strategy by laying out a clearly defined mobile strategy roadmap in order to crystallise the benefits of mobile technology and evolving user behaviour.
Several key factors should be taken into consideration in IT mobile strategy:
1. Articulate IT Mobile Objective
The mobile strategic roadmap must be in line with corporate strategies. Corporate strategies may be focusing on revenue generation, customer engagement, employees' productivity, or even company branding. Hence, mobile initiatives must help corporate achieve those focusing pillars.
Moreover, there should be an IT strategy committee with key stakeholders as members. The committee should oversee the mobile initiatives and ensure those initiatives can support corporate strategies.
2. Bring Your Own Device/Apps Policy
No doubt that corporations will see cost savings and other benefits by allowing employees to bring their own mobile device to work environment, however, there will be other potential issues coming out from this. Corporate confidential information such as confidential email or financial information will be downloaded and saved on mobile devices.
IT organisations should not rush to develop any mobile application without a clear enterprise mobile strategy roadmap
Enterprise Mobile Management (EMM) solutions should be deployed in order to protect confidential corporate information.
The model of mobile device and version of mobile device operation systems which will be supported should be stated clearly in the policy. Furthermore, liability of corporation and individual employee should also be stated in the policy in order to avoid future dispute.
3. Corporate Mobile Application Development Lifecycle Management Policy
A corporate policy to strengthen the quality, effectiveness, compliance, and security of corporate mobile applications, such that corporate information and reputation shall be protected with reference to corporate security policy and government privacy ordinances and reinforced security measures should be implemented.
The policy should also define the enterprise mobile application development platform in terms of technology used. This helps to ensure all enterprise mobile applications are centrally managed under the same governance framework for better user experiences, protection of confidential personal customer information as well as a cost effective solution development approach.
4. Value Assessment Model
To develop a mobile application, the initial investment or development cost might not be too much. However, as mobile technology and other emerging technologies evolve at an unprecedented rate, additional cost in catching up with the new technologies and new version of mobile devices operating systems will be unexpectedly high. Moreover, demand and expectation of customers are also another area that drives the evolution of mobile application on different user experiences.
In order to ensure the right amount of money is invested in enterprise mobile application appropriately, an enterprise IT mobile application valuation assessment model should be developed. The model should consist of several determining factors such as the Return on Investment, Net Present Value, Government Regulatory requirement, Customer Satisfaction, or even Branding. Again, all mobile application initiatives must fit into corporate strategic pillars or values.
Every organisation needs to start working on its own enterprise mobile strategy and it is inevitably not to transform its IT organisation or IT infrastructure for that. A close working partnership relationship with key stakeholders is one of the important success factors to build enterprise mobile solutions and platform. With good understanding of emerging technologies, an IT organisation still needs to work closely with users on prototyping of new technological solutions. Never hesitate to give up proof of concept or prototyping projects otherwise the future on-going maintenance cost will be very high or maybe even won't generate the expected benefits.
Founded in 1975 and headquartered in Hong Kong, MTR Corporation (SEHK: 0066) runs Hong Kong's Mass Transit Railway along with being a major property developer and landlord. The firm has expanded internationally and now operates in China, Sweden, Australia, and the UK.