AI: The Next- Gen Solution
By Sanjay Bakshi, Head Digital Strategy and Innovation, Shell India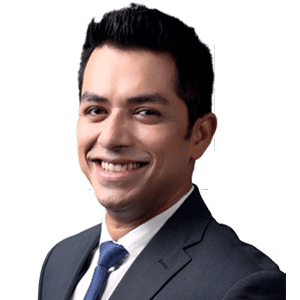 Sanjay Bakshi, Head Digital Strategy and Innovation, Shell India
AI has the ability to solve problems in a way that is similar to humans using natural intelligence. A computer would demonstrate a form of intelligence when it learns how to improve itself at solving problems.
To elaborate further, the 1955 proposal defines seven areas of AI; today, there are surely more.
Here are the original seven aspects:
1. Simulating higher functions of the human brain
2. Programming a computer to use general language
3. Arranging hypothetical neurons in a manner so that they can form concepts
4. A way to determine and measure problem complexity
5. Self-improvement
6. Abstraction: defined as the quality of dealing with ideas rather than events
7. Randomness and creativity
One of the most important factors of intelligence is generalization learning, which enables the learner to perform better in situations that they have not previously encountered. The reason is to draw conclusions appropriate to the situation in hand by analyzing features and relationships between objects.
Self-driving cars, which understand language by syntax and other roles similar to human, is an example. Other examples of AI are machine learning, big data, computer vision, natural language processing, robotics, pattern recognition, and knowledge management.

There are also different types of AI in terms of approach— strong AI and weak AI. Strong AI is stimulating the human brain by building systems that can think, and in the process, give us an insight into how the brain works. Today, we are nowhere near that stage yet. Weak AI, one the other hand, is a system that behaves like a human but does not give us an insight into how the brain works. IBM's deep blue (a chess playing app), which processes millions of move before making any actual move on the chess board, is an example.

There is actually a new kind of middle ground between strong and weak AI and this is where a system is inspired by human reasoning. IBM Watson, for example, reads heaps of information, recognizes patterns, and builds up evidence to provide a solution, like a human.

How Data is Ruling the Industries

Previously, we had large numbers of data, but we did not know what to do with it and how to use it in a productive way. Basically, what people are doing with these enormous quantities of data, is analytics, to find the attribution with the help of algorithms. This is commonly known as big data, which is a subpart of AI. It is like how Netflix uses a neural network to know which movies you like before your friends do, Pandora knows what music you like before you know what music you will like. Google can tell if there is a flu outbreak because people are searching for flu-related keyword phrases. The CDC (Central of Disease Control) also monitors flu outbreaks but Google knows there is a flu outbreak two weeks before the CDC knows because they can analyze the data—the answer is in the data. Similarly, Walmart looked at their data to determine the correlation analysis based on weather patterns. They know what products are going to sell more when a hurricane is coming.

As data is starting to provide insights on human behavior, our world is becoming more intuitive and is trying to understand the psychology behind it. Just the fact that data is finally being analyzed, because up until now, businesses made their decisions, for the most part, based on hunches and theories. However, now, businesses are making decisions based on the data, and as a result, the world is becoming more intuitive.