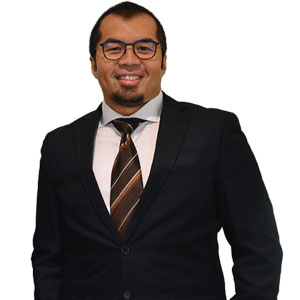 Noor Mohd Helmi Nong Hadzmi, Founder & CEO
The entrepreneurial journey of Noor Helmi, CEO of IX Telecom is the perfect example for Walt Disney's quote, "All our dreams can come true if we have the courage to pursue them." An engineering graduate, who started as a network engineer in AirAsia, quit his job to fulfill his childhood ambition of owning a company. In 2008, with his university roommate Mohd Amzari Tajudeen he founded IX Telecom, the first Virtual Network Operator (VNO) to originate from Asia. IX Telecom is a global VNO with services that run across all spectrum of telecommunication, especially delivering the last mile services via Dedicated Internet Access (DIA), MPLS IPVPN, M2M, Leased Line, and latest is using SD-WAN. The company is now expanded to over 200 countries in 7 continents with 7 offices in a short span.
With a skilled team and strong partners, IX Telecom provides a platform to bridge the gap between clients, the local providers, and suppliers in the global market. Equipped with the right tools, attitude, and knowledge, they offer the best solution to meet the client requirements to compete in the global market. The company purchases bandwidth from other Telco providers, adds value by managing the connectivity and resells the network services to their clients. IX Telecom also design, provision, operate and maintain customer's complex network. "We position ourselves as a one-stop-shop and disrupt the conventional VNO model by going far beyond simply providing network sourcing," says Helmi.
While smaller enterprises can get a better package based on their needs, larger corporations also benefit as this allows them to lease network equipment such as routers, firewalls, switches, and wireless equipment rather than owning it thus reducing capital expenditure.
We position ourselves as a one-stop-shop and disrupt the conventional VNO model by going far beyond simply providing network sourcing
IX Telecom handles these services from their 24/7/365 Network Operation Centre (NOC) in Cyberjaya Headquarters. The center has the capability of monitoring connectivity and equipment performance globally regardless of location and time.
IX Telecom has earned worldwide recognition for its services. The company was awarded the Best SME in Malaysia in 2016 by SME Corporation Malaysia and Deloitte. Noor Helmi had also been shortlisted as one of the finalists for the Ernst and Young Entrepreneur of the year in 2017. The MIT also chose IX Telecom as one of the high-impact companies in the world's emerging market under the MIT Sloan Global Entrepreneurship Lab program.
IX Telecom emphasizes on employee well being and benefits. From sports activities to jamming sessions, the company takes care of the fun for employees. "In IX Telecom, we blend work with the fun element," says Helmi. The company also takes part in CSR activities with the commitment to 'give back to society' encouraging social responsibility. Due to these reasons, the Talent Corporation of Malaysia has awarded IX Telecom the Life at Work Awards in 2018 and Noor Helmi received the coveted 'CEO Champion' during the same event.
IX Telecom is aiming to provide simpler, more innovative, and exciting communication experience to clients, delivered with passion, quality, and commitment. The fact that they do not have physical infrastructures but instead invests in a global network of strong and professional providers makes IX telecom unique. "If Uber, the world's largest taxi company, owns no vehicles; Facebook, the most popular media company, creates no content; and Airbnb, the world's largest accommodation provider, owns no real estate —then my vision for IX Telecom is to be the largest global connectivity provider that owns no telecommunication infrastructure," enthusiastically concludes Helmi.