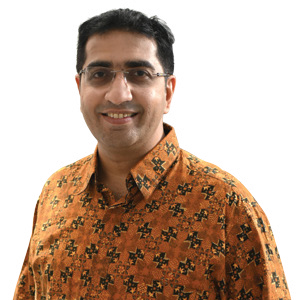 Rikhi Narang, Director
The internet is dominant in every sector of life today. It has successfully made its mark in both the individual and business realms alike. The inevitable increase in the mass market consumption of internet has created quite an obstacle for Internet Service Provider (ISP) to deliver the best connectivity to all its customers. This has, in turn, reduced the potential of ISPs to provide a complete performance for the clients. There now exists a huge breach between the demands for robust connectivity and seamless internet traffic among local access providers, regional cross-connect points, and national. This elevates the cost of internet connections and takes a toll on the satisfactory experience of businesses and consumers. PT. TELEMEDIA DINAMIKA SARANA (GASNET) is an Indonesia-based telecommunication provider and ICT solution firm that effectively solves these challenges. As an Internet Services Provider, it has a large capacity and reliable network with submarine cable signal strength, along with strong protection and security that is versatile for companies spanning across large corporations to small medium enterprises (SMEs). "We proposed the first guaranteed internet here in Indonesia. GASNET guarantees customer will get a Symmetrical Bandwidth that a connection has the same upload and download speed and is much more aligned to business usage. This will be a main concern, especially for those who need better experience in internet surfing. That differentiates us from the other ISP here. Also, we have tagline "The Honest Internet in Indonesia".
We are always working toward maximizing the benefits for our customers, through our high performance and low operational cost of our services and products
What you pay will be the same as what you get," states Rikhi Narang, the Director.
GASNET provides a plethora of services, including connectivity, global internet access, business solutions, and managed services. Its major offering is its service packages around enhancing connectivity for telecommunications providers and carrier-class standards for the global market. A connectivity link for domestic customers to connect data centres within the local area coverage, both in cities and intercity. They also have a large-capacity for global interconnection internet service. It partners with both domestic and overseas providers to enhance the IP networks quality at a reasonable price.
In addition, GASNET business services help clients from the provision of equipment to maintenance and configuration of devices through managed services products so they can help their clients focus on the continuity of the business companies. Cloud services for Virtual Private Server, Direct Link to Cloud Platform (Office 365, Amazon, and Google), and Collocation and also additional another services such as IP Public, Domain, Content Hosting, and Managed Mail Hardware Software, and Professional Services are aligned with customer needs for increased benefits and customer satisfaction.
We also have Special Product named Internet + Software Defined Wide Area Network (SDWAN) Bundling Product. It combined Internet Connectivity with the SD WAN Solution. It connects enterprise networks including branch offices and data centers over large geographic distances. It also aims at expanding its outreach in not only bettering the delivery of bandwidth and internet connection but also IT solutions. The Research and Development (R&D) team of the company is also working toward providing solutions aligning with Internet of Things (IoT) as well.
So customers don't have to invest in the SD WAN product, they just only have to subscribe our internet services, and we will provide the SD WAN device. "We are always working toward maximizing the benefits for our customers, through our high performance and low operational cost of our services and products." concludes Rikhi Narang.