How Artificial Intelligence Is Transforming User Experience
By Mark Rees, Chief Technology Officer, Xero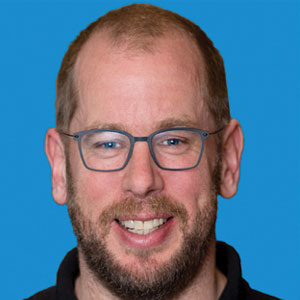 Mark Rees, Chief Technology Officer, Xero
There's no question that the world of technology is ever evolving. These technology advancements significantly influence user experiences—mainly for the better. One recent example is
artificial intelligence (AI)
, which enables a computer system to complete tasks that are normally associated with human cognition. This can include language processing, vision, problem-solving and learning— leading to improvements in the quality of the output and saving time for the user.
While apps like Netflix or Spotify use AI largely to predict user preferences, AI can also be used in industries such as accounting and bookkeeping to minimize or eliminate laborious tasks such as data transfer or account coding. Through machine learning, software applications can predict outcomes by building predictive models, which is done by applying a training algorithm to a dataset. By using this form of AI for bookkeeping and accounting streamlines manual processes, meaning that users are left with more time to perform analysis or business advisory.
People are prone to making mistakes, human error is normal and at times prevalent. On the other hand, computers are good at performing data processing. So through AI, we're changing how those tasks are performed. Now, the user no longer has to complete many data processing tasks; they oversee and review the work the program has done. Not only does this approach lead to increased data quality, but it also means the manual tasks that users have to do are reduced— therefore improving their experience. Users of this software can then focus on more higher-value work such as providing insights into data, coaching others on the data, and giving recommendations based on the outcomes of the dataset.

Another benefit of using AI in small business software is that these algorithms can be used to detect anomalies in data or a difference in activity, which can be caused by fraud. When AI is incorporated into a software program, users are often protected from having their information hacked or stolen by the alerts and extra validation that AI can trigger.

While I believe that AI creates a largely positive user experience, it does not come without its issues - the main one arising from the lack of explainability, also known as the 'black box' system. In my experience, a user generally wants to understand why a computer system has made the decisions it does, and if you can't see the algorithm, you don't know if there is an inherent bias in the system. Trust is really important in this space, and being explicit can help instill that trust in a system. The user needs to understand with what degree of confidence the information is being pulled, or else you can risk undermining the user's trust in the system. So creating a user interface to convey the level of confidence of output is important. With the right user interface and information in place to build trust, these systems are more likely to provide a positive user experience.

AI and other recent technological advancements are no longer just a perk. More and more, users are expecting their devices and programs to have the absolute latest technology. From facial recognitio to big data, to 5G and more, users expect this type of behavior from technology now, and it's important for companies to recognize and responds to this expectation appropriately if they wish to keep their customers satisfied.